Octavia Hill Estates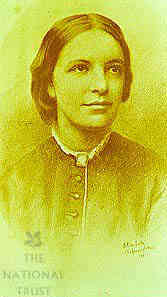 Last Friday, the Church Commissioners made a decision to sell their remaining holdings of property in the Octavia Hill Estates. The press release announcing this decision is here:
Church Commissioners select buyer for London residential properties.
This action was opposed before the decision was taken, and continues to be opposed by a variety of groups. Some reports on this:
Ekklesia Church of England accused of acting unethically over homes sale
LondonSE1 Waterloo and Union Street homes sold by Church Commissioners
BBC MPs' shock at church homes sale and Protest on church homes sell-off
Guardian Archbishop intervenes in row over £200m estates sale.
24dash.com Octavia Hill residents stage protest over Church of England's decision to sell homes
A letter, from the three MPs whose constituents are affected by this, to all members of the synod was issued today, and the text of it appears in full below the fold.
To: All members of the General Synod
6 February 2006
Dear Member of Synod,
Re: Sale of Church Commissioners' properties in Walworth, Vauxhall and Waterloo
We are writing to you to express our concerns about the decision to sell properties in Walworth, Vauxhall and Waterloo to Grainger Trust and Geninvest taken by the Assets Committee of the Church Commissioners on Friday 3rd February 2006.
This decision to ignore the bid from a registered social landlord which would have guaranteed the future security of residents in these homes is deplorable. We are angry and disappointed that the Church Commissioners have betrayed their tenants and have shown disdain for their ethical responsibilities.
For over a hundred years the Church of England has played a key role in providing social housing to low income families as an expression of its commitment to social justice.
The difference in the sale of these properties to a registered social landlord rather than a private developer, would be insignificant in comparison to the £4.3 billion worth of assets that the Church Commissioners manage, and the Church of England pensions assets of over £500 million.
We call on the General Synod to condemn this sell off and instead instruct the Asset committee to sell to a social landlord.
Yours faithfully,
Harriet Harman MP
Camberwell and Peckham
Kate Hoey MP
Vauxhall
Simon Hughes MP
North Southwark & Bermondsey