General Synod – Archbishop of Canterbury's presidential address
The Archbishop of Canterbury gave his presidential address to General Synod this afternoon. A press release is online, followed by the text of the speech.
Archbishop's Presidential Address
In addition there is Word document of the speech linked from here.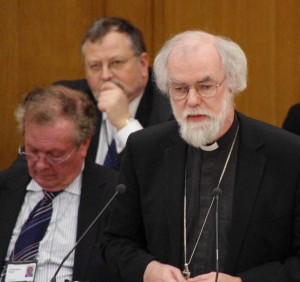 The Archbishop delivering his address.