Pilate condemns Jesus to death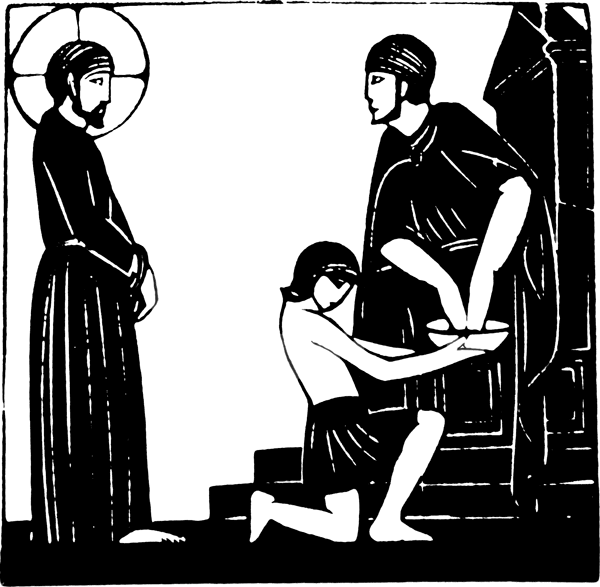 a young slave
"I was a slave in Pilate's household in Jerusalem. There were lots of people there, jostling and pushing, and over to one side were the Jewish priests, keeping themselves separate. Pilate wanted some water and I was sent for it. I brought in a bowl and a towel and he dipped his hands in the bowl and dried them on the towel. That's what I remember. Then Pilate said, 'Take him away and crucify him!' Only then did I see him — standing, shackled in front of Pilate. I wondered what he had done."
Prayer
Lord Jesus, you were condemned to death for political expediency:
be with those who are imprisoned for the convenience of the powerful.
You were the victim of unbridled injustice:
change the minds and motivations of oppressors and exploiters
to your way of peace.
To you, Jesus, innocent though condemned,
be honour and glory with the Father and the Holy Spirit,
now and for ever.
Amen.
illustration: from a wood-engraving by Eric Gill, 1917