Jesus takes up his cross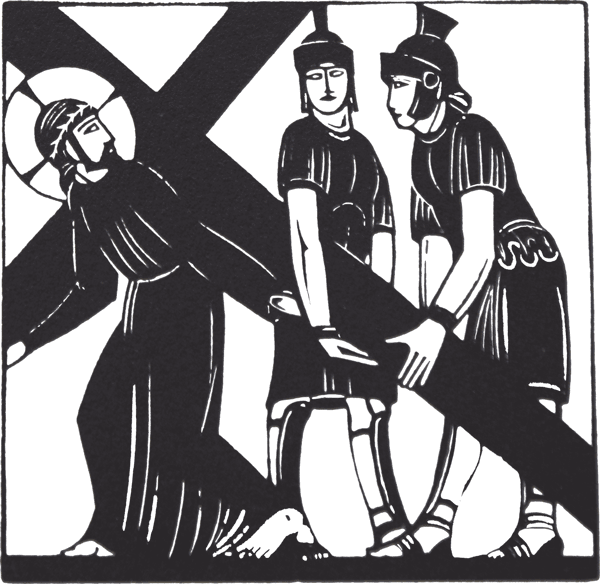 a soldier
"I was a soldier in Pilate's guard on duty that day. Once Pilate had passed the sentence of death it was our job to carry it out. So we marched him out from Pilate round to our courtyard. That's where we used to have our bit of fun: we dressed him up and mocked him and spat at him, and some of my mates roughed him up a bit. Then we got out a cross for him. He knew that he had to carry it, but he didn't seem strong enough to carry that weight. But with our spears and swords, he had no choice."
Prayer
Lord Jesus, you carried the cross through the rough streets of Jerusalem:
be with those who are loaded with burdens beyond their strength.
You bore the weight of our sins when you carried the cross:
help us to realize the extent and the cost of your love for us.
To you, Jesus, bearing a cross not your own,
be honour and glory with the Father and the Holy Spirit,
now and for ever.
Amen.
illustration: from a wood-engraving by Eric Gill, 1917