Jesus falls the first time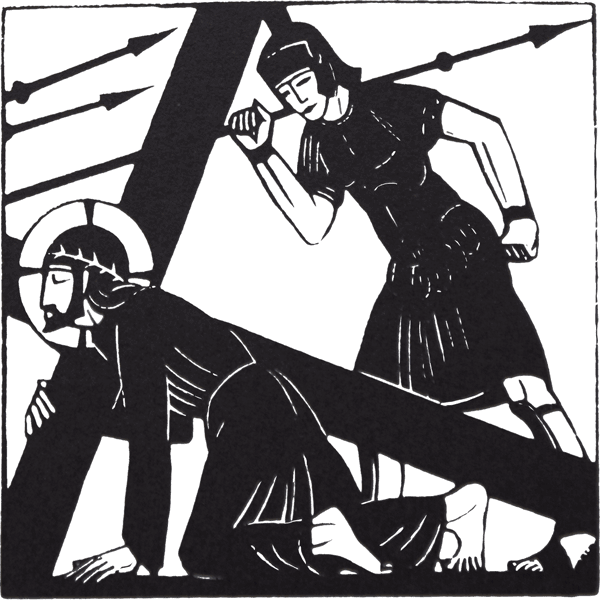 a woman
"I was standing outside the governor's palace. It was just before Pass­over and a crowd had gathered to see if the governor would release any prisoners. We'd cheered the news that Barabbas was to be freed. But then the soldiers came out with some other men, taking them to be executed. They were each carrying their crosses, but this one was already weak. The weight of what he was carrying seemed crushing. He lurched towards us, and he stumbled right in front of me. The soldiers were straight in with their spears; they picked up the cross, dragged him to his feet, and carried on."
Prayer
Lord Jesus, you suffered like us under the burdens of this world:
be with those whose strength is taken away by ill-treatment or illness.
You are present in our suffering and share our loads:
help us to let you carry our burdens.
To you, Jesus, falling under the weight of the cross,
be honour and glory with the Father and the Holy Spirit,
now and for ever.
Amen.
illustration: from a wood-engraving by Eric Gill, 1917