Jesus meets his mother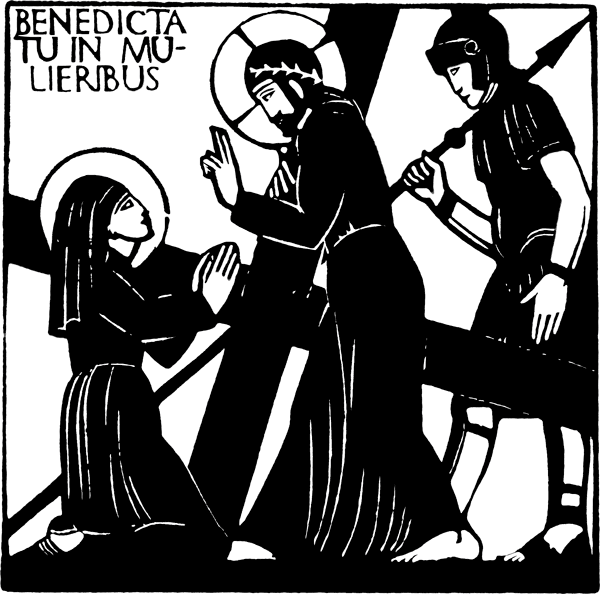 Mary
"O my son, my dear son. It was agony to see you suffering like this. How many mothers have seen their children suffer? I knew what it was like. We, my friends and I, had waited outside the governor's palace, waiting for you to be freed. And then the soldiers forced you out, carrying a cross. Before they could stop us we ran past them and hugged you. Why was this happening to you? Why? Surely you could have said something, done something, and it would have stopped? Even now? But as he looked at me, I knew this would not happen — I felt as if a sword had pierced my heart."
Prayer
Lord Jesus, your mother Mary wept at your torment:
give heart to all parents who watch their children suffer.
Your mother felt your pain in her heart:
guide us to bring the fullness of life to children and parents.
To you, Jesus, Son of God and Son of Mary,
be honour and glory with the Father and the Holy Spirit,
now and for ever.
Amen.
illustration: from a wood-engraving by Eric Gill, 1917