Veronica wipes the face of Jesus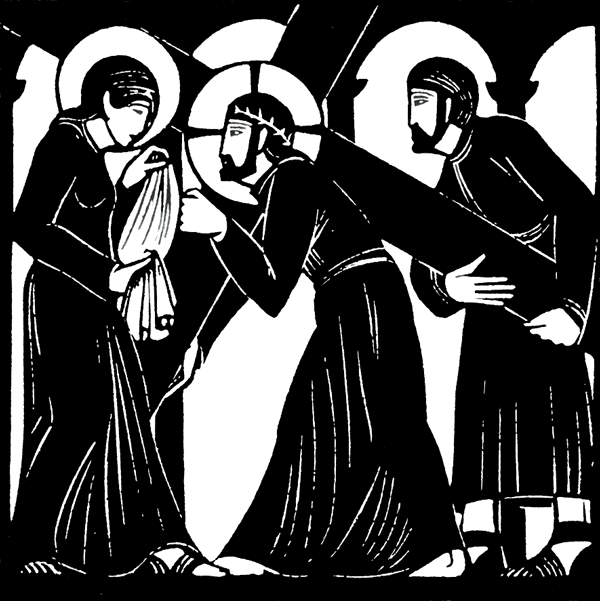 Veronica
"Everyone forgets my name now. But I was there, and I remember seeing him, carrying his cross, his face so covered in sweat and in blood from the soldiers' blows. He stumbled towards me and almost by instinct I pulled out a small cloth and wiped his face. There was so much sweat and blood that when you looked at the cloth you could see his face. I still have that cloth, a true image of him."
Prayer
Lord Jesus, your face was sweaty and bloodied:
be with all who care for the broken bodies of our sick and injured.
Your face was wiped by an unknown woman:
let us bear your true image in our hearts, in our words and in our deeds.
To you, Jesus, scarred by a crown of thorns,
be honour and glory with the Father and the Holy Spirit,
now and for ever.
Amen.
illustration: from a wood-engraving by Eric Gill, 1917