Jesus falls the second time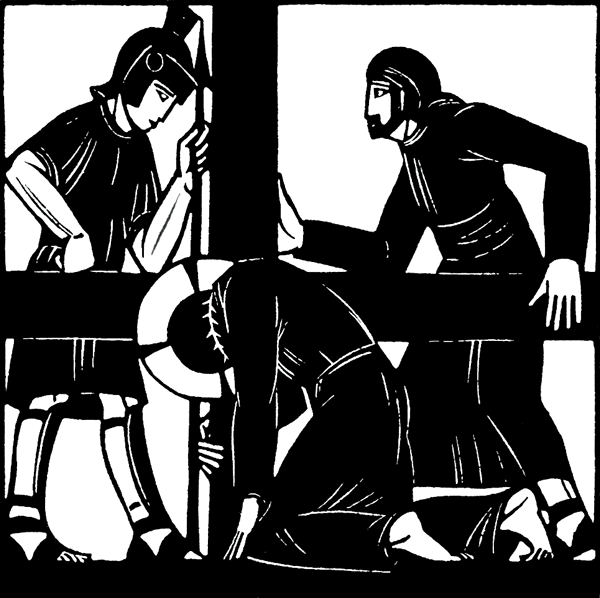 a man
"We were walking into the city as the soldiers cleared the way out, so we stood to one side to watch. A man, helped by another man, was carrying his cross. Even with help he was struggling, and he stumbled and fell beneath the weight. Some of the crowd were yelling abuse at him, and others were crying. Despite everything there was something about him that stood out. I remember wondering who he was."
Prayer
Lord Jesus, you suffered and fell under the ill-treatment of your captors:
be with all who cannot find the strength to get up and carry on.
Your captors were doing the job they had been given:
guard us from causing others to stumble and fall.
To you, Jesus, bearing the cross for the whole world,
be honour and glory with the Father and the Holy Spirit,
now and for ever.
Amen.
illustration: from a wood-engraving by Eric Gill, 1917