Jesus speaks to the women of Jerusalem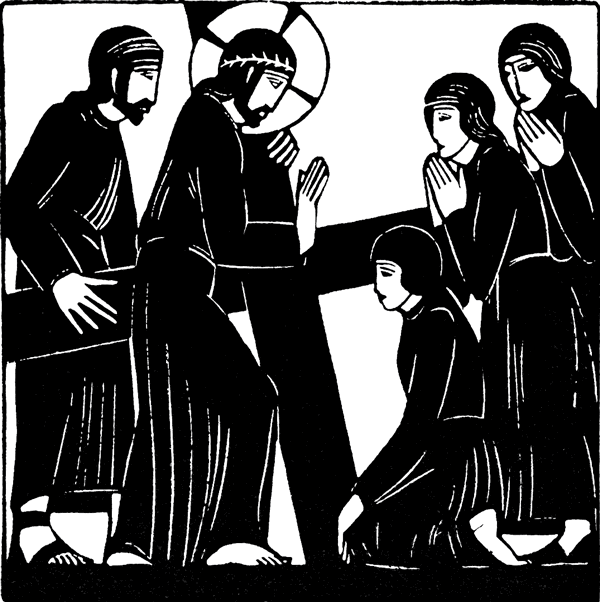 a woman
"My friends and I had been waiting for him to come to Jerusalem. We'd heard about the man from Galilee. We'd even seen him there and heard him speak. And now here he was. Surely it didn't have to come to this? And as we cried he must have heard us, and drew on his reserves. 'Don't cry for me,' he said, 'cry for yourselves and your children'. How could he have known what would happen to us all these years later? Our beautiful city destroyed, and our Temple razed to the ground. Now there are no more sacrifices here."
Prayer
Lord Jesus, the women of Jerusalem wept for you:
move us to tears at the plight of the broken in our world.
You embraced the pain of Jerusalem, the 'city of peace':
bless Jerusalem this day and lead it to the path of profound peace.
To you, Jesus, the King of peace who wept for the city of peace,
be honour and glory with the Father and the Holy Spirit,
now and for ever.
Amen.
illustration: from a wood-engraving by Eric Gill, 1917