Jesus falls the third time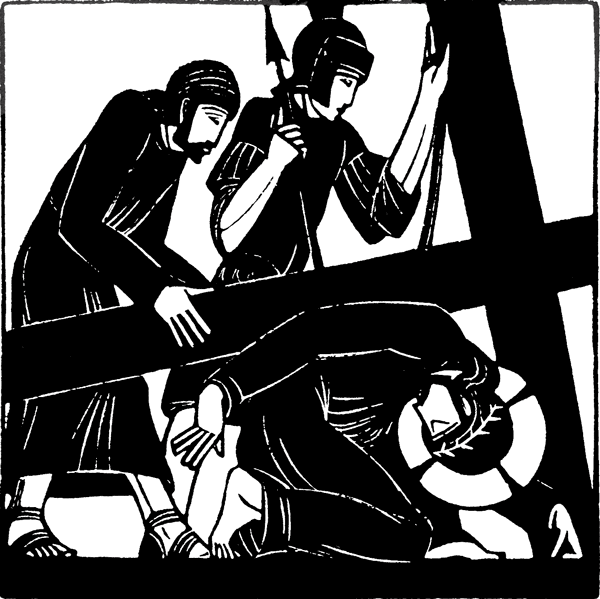 another woman
"After he'd fallen before, we'd run along the road, pushing through the crowd, through the city gate to the hill outside the walls. And just as we got there, he fell again, a third time. How much longer can this go on? And this time the soldiers don't even try to force him to his feet. They're already at the place."
Prayer
Lord Jesus, three times you prayed that this cup might be taken from you
and three times you fell under the weight of the cross:
hear our pleading, our cries of agony.
Three times Peter disowned you
and three times you bade him feed your sheep:
forgive us when we disown you and strengthen us to share your love.
To you, Jesus, sharer in our suffering,
be honour and glory with the Father and the Holy Spirit,
now and for ever.
Amen.
illustration: from a wood-engraving by Eric Gill, 1917