Jesus is nailed to the cross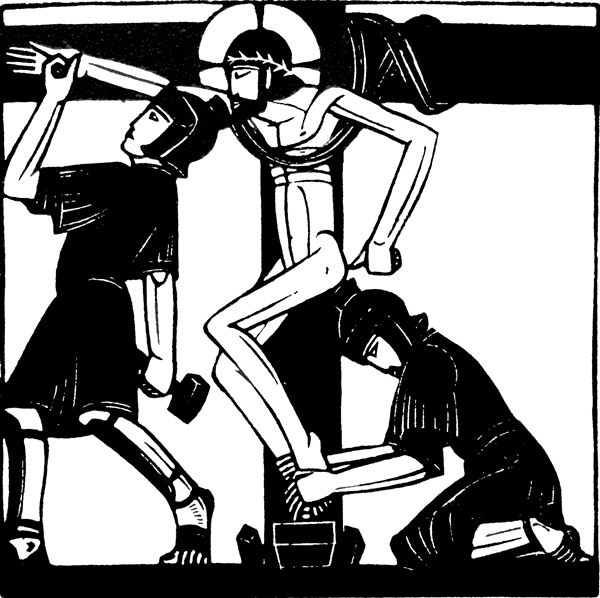 a soldier
"The next thing was to nail him to his cross. Sometimes prisoners were tied up, other times we used nails. This time it was nails. It always took a whole squad of us to do this. Some to hold the cross secure, some to hold him and restrain him, then someone to hold the nail, and someone to hold the hammer. You had to put a nail through each wrist, so he would be held up by the nail between the two forearm bones. Then a single nail through both ankles. To breathe, a man would have to push himself up on these nails through his wrists and ankles."
Prayer
Lord Jesus, you bled in pain as the nails were driven into your flesh:
transform through the mystery of your love the pain of those who suffer.
To you, Jesus, our crucified Lord,
be honour and glory with the Father and the Holy Spirit,
now and for ever.
Amen.
illustration: from a wood-engraving by Eric Gill, 1917