Jesus dies on the cross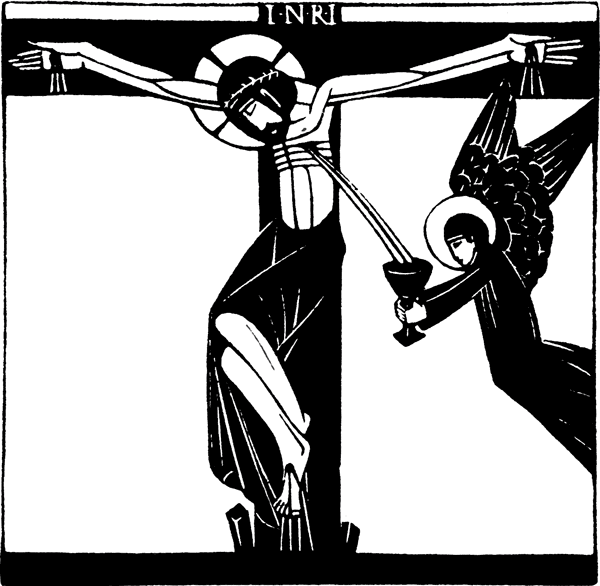 the Centurion
"I was the Centurion. My job was to supervise the whole execution and see it through until the three men were dead, and keep the crowds under control too. As the occupying power in a troubled territory we were used to executing rebels. But I remember this one. Of course it was at Passover, and the crowds were large and worrying. The Governor had us put a sign over him — that he was king of the Jews, and this is how any king of the Jews would end up. And it went so dark that day, you'd think it was the middle of the night. But the way he died was different too. He didn't curse, he didn't incite his friends to rebellion, he seemed to be saying his prayers and talking to his mother and a few friends. Through all the pain, through all the indignity and humiliation, he seemed to know what he was doing. Everything about him proclaimed his innocence."
Prayer
Lord Jesus, you died on the cross
and entered the bleakest of all circumstances:
give courage to those who die at the hands of others.
In death you entered into the darkest place of all:
illumine our darkness with your glorious presence.
To you, Jesus, your lifeless body hanging on the tree of shame,
be honour and glory with the Father and the Holy Spirit,
now and for ever.
Amen.
illustration: from a wood-engraving by Eric Gill, 1917