LLF voting figures
Anglican Futures have published some comments on the voting on the LLF motion and amendments at General Synod this week: They Think It's All Over…. Is It Now?. This includes a very helpful table showing the voting figures for each item. I have copied this below; click on the table for a larger version. The full text of the amendments and the original motion are in this notice paper.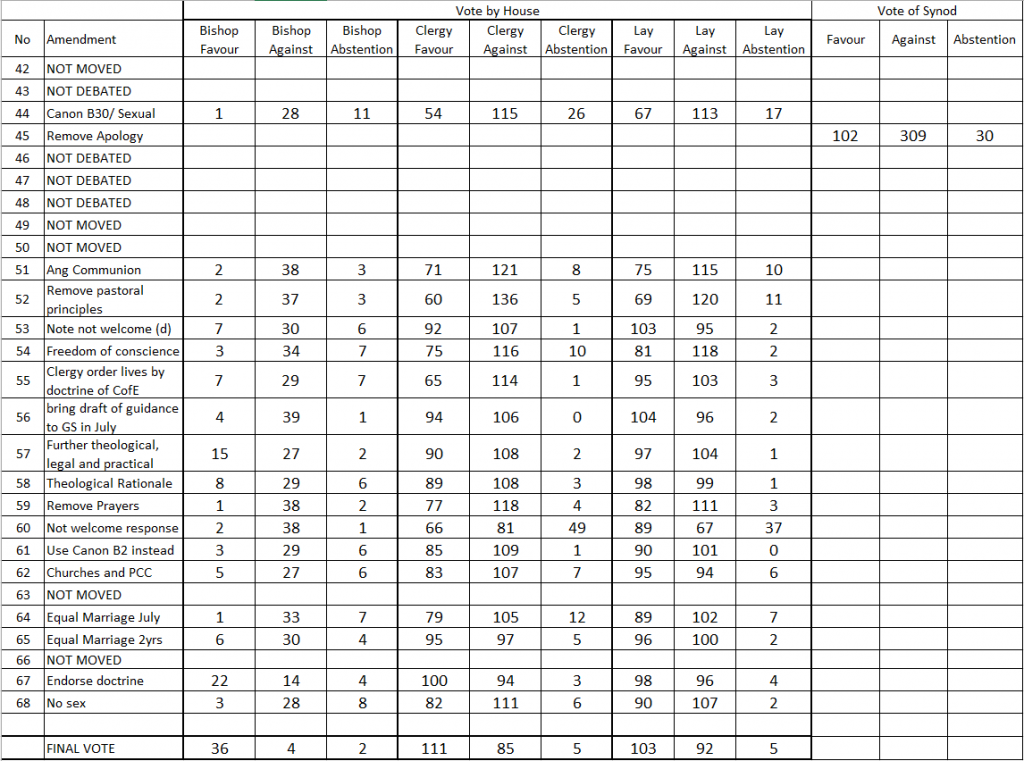 There has been comment that the House of Bishops exercised some sort of veto by having votes by houses. But in nearly every case all three houses voted the same way. In four cases (53, 56, 60, 62) the House of Laity voted in favour whilst the other two houses voted against. But in all four the amendment would have been defeated even if the vote had been of the whole synod.
Voting lists, showing how each member of Synod voted, will be published in due course, and we will then publish an article linking to them.