In memoriam Desmond Tutu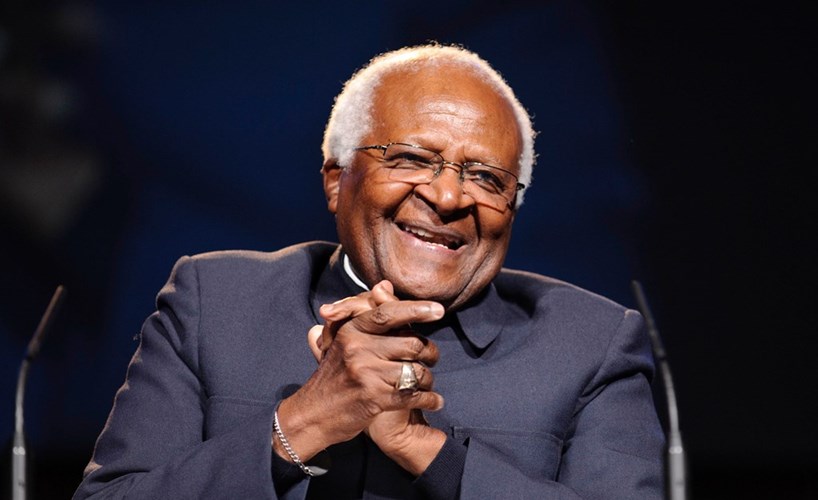 Desmond Tutu (picture from the Church Times)
The funeral of Desmond Tutu was today. Below are links to a number of articles about him.
Church Times: Obituary: The Most Revd Desmond Tutu and From our archives: Interview: Desmond Tutu, Archbishop Emeritus of Cape Town (2006)
Adriaan van Klinken The Conversation February 2020 Desmond Tutu's long history of fighting for lesbian and gay rights.
Follow this link to reach the full text of the chapter from which the above article is an excerpt.
Andrew McGowan The Conversation July 2021 Radicalism mixed with openness: how Desmond Tutu used his gifts to help end Apartheid
Chris McGreal Guardian When Desmond Tutu stood up for the rights of Palestinians, he could not be ignored.
Two archive news items (hat tip Rod Gillis) on the ordination of women:
1989 Washington Post: Ban on ordination of women causes anguish for Tutu
2014 Huffington Post: Archbishop Desmond Tutu Awesomely Calls Out Religious Leaders Who Won't Ordain Women
Earth and Altar Richard Pryor Desmond Tutu: The Full Flowering of the Anglican Social Gospel
Here is the text of a sermon preached at Southwark Cathedral in 2004 and you can listen to a 2007 sermon preached at St Albans via this link: St Albans gives thanks for the life and witness of Archbishop Desmond Tutu.