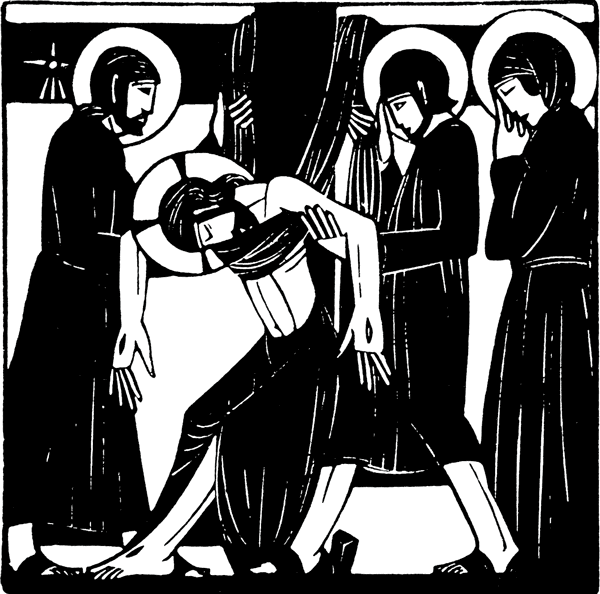 Nicodemus
"I'm Nicodemus. I had met him a few times and spoken to him. Now he was dead. We thought it was all over. All we could do now for him was to get him down from that cross and give him some dignity in death. My friend, Joseph, and I went to his mother to offer our help. I think Joseph went to see the Governor and got his permission. So we were able to get him down and cover him up. It was a terrible task, but it was the last thing we could do for him. It was awful to see his mother holding his limp body and kissing his bloodied face. And we just kept asking ourselves, Why; why did this happen?"
Prayer
Lord Jesus, your friends and family mourned at your death:
give strength and comfort to those who mourn.
To you, Jesus, your body cradled by your mother in death as in birth,
be honour and glory with the Father and the Holy Spirit,
now and for ever.
Amen.
illustration: from a wood-engraving by Eric Gill, 1917
0 Comments